I've shared plenty in the past here about the hard times I've gone through these last couple of years with
parenting challenges/frustrations
and
my job loss and job interviewing
. Perhaps even because of all this, I find myself giving thanks to God and appreciating some good things that have happened lately.
On the parenting front I'm grateful to be able to say that my middle son did finish high school and keep his football scholarship. It's a division 2 school and he'll be red shirting his first year so it's only a partial scholarship, yet God blessed and we've got this first year covered so he won't have to take out any loans. The
first week in August he'll be heading off to Nebraska (Chadron state college). He's driving with a friend of his who also has a football scholarship there; so I see another opportunity to trust God in my near future. This son is a good person but really impulsive; interesting is one word I could use to describe the thought of him driving that far with another 18-year old (anxiety
could
be another word but I'm choosing to trust God instead).
My youngest son has actually said the words
I love you,
and thanked me for stuff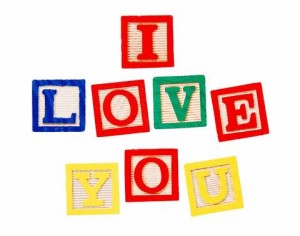 I've done for him
,
a few times in the last couple of weeks. I handled this matter of factly on the outside but boy was I shouting praise to Jesus on the inside! My husband John and I have both prayed our thank yous for what we believe to be the turning of the tide of this son's heart with regard to me. All I can say is that what is impossible with man is possible with God!
On the job front, God has blessed me with a job!!!
Of course I've had a job for the past 10 months and I do admit that I've enjoyed it. It's just that it pays 57% less than I used to make and was what I did 16 years ago for another company. This new job pays decent, uses more of my skills, has some exciting new challenges, and appears to have potential growth opportunity. Is God good or what?!
My new position will be Health Services Administrator (HSA) for an immigration detainment and processing center
that is opening up not too far away. I'm excited about it being a new program and the opportunity I'll have to make a difference where that's concerned and to build a team. Health services are one of the most humane aspects of any detention center, so I'm looking forward to being part of a department that can make a positive difference in the detainees lives during what will be a super hard time for them. It's a bit different than what I've done in the past so I'm looking forward to trusting God to help me be "smarter than I am" (a phrase I learned from Beth Moore) so I can learn a lot of new stuff and still be effective.
What about you, what's some of the good stuff you've been enjoying lately?